This love & hate relationship is coming to an end, our friendship does not have to.

We have gin, you bring the tonic.

1 January 1973 – 31 January 2020.

UK, Europe, Brexit.

A love & hate relationship finally comes to an end.

Join us on-line in giving our British friends a proper farewell.

#BrexitParty is a TV show, which will stream live on Facebook on Friday night, the 31st of January 2020, from 7.30 pm.

If you live in Brussels, then you can try to purchase one of the few remaining tickets and join us in Smart Videos studios, at LaVallée in Molenbeek, from 7 pm.
PROGRAM 31.01

19h Brexit Party in Lavallée, rue Lavallée 39 – 1080 Brussels
19.30h Live streaming preview
20h Brexit info-session
20.30h the Brexit Quiz game
21h Brexit Party Grand Final

Be prepared for wearing a mask, sing aloud, win our exclusive Brexit quiz, not to mention our informational brief over what the hell happened, when, and why.

LET US START FROM THE END…

After a long show, we received a very much appreciated visit from our colleagues of TV Norge.

It is the same Norwegian television channel that asked the world "what does the fox say?"

This time they wanted to know "what does the heart of Europe say?" [spoiler alert: not much]

THE IDEA

At first, we had asked Alexa (an Amazon registered trademark) what she thinks about Brexit but her answer was not convincing.
This is why we invited a bunch of political celebrities, such as Angela Merkel, Nicolas Sarkozy Barack Obama, but also Donald Trump, Marine Le Pen, Queen Elisabeth and Mister Bean.
Our goal was to experience a common catharsis after years of political division.
After the 31st of January, we still believe that love is all we need.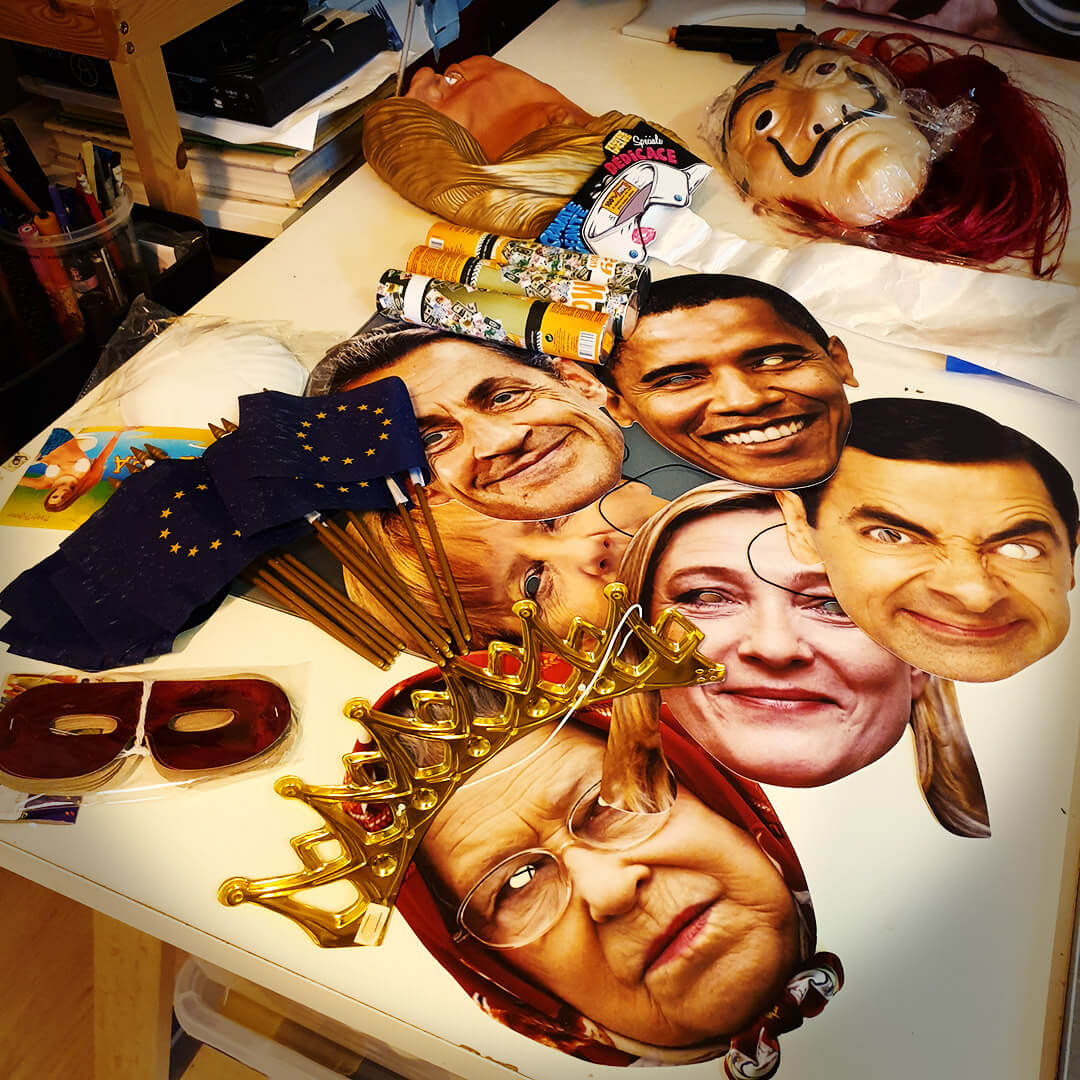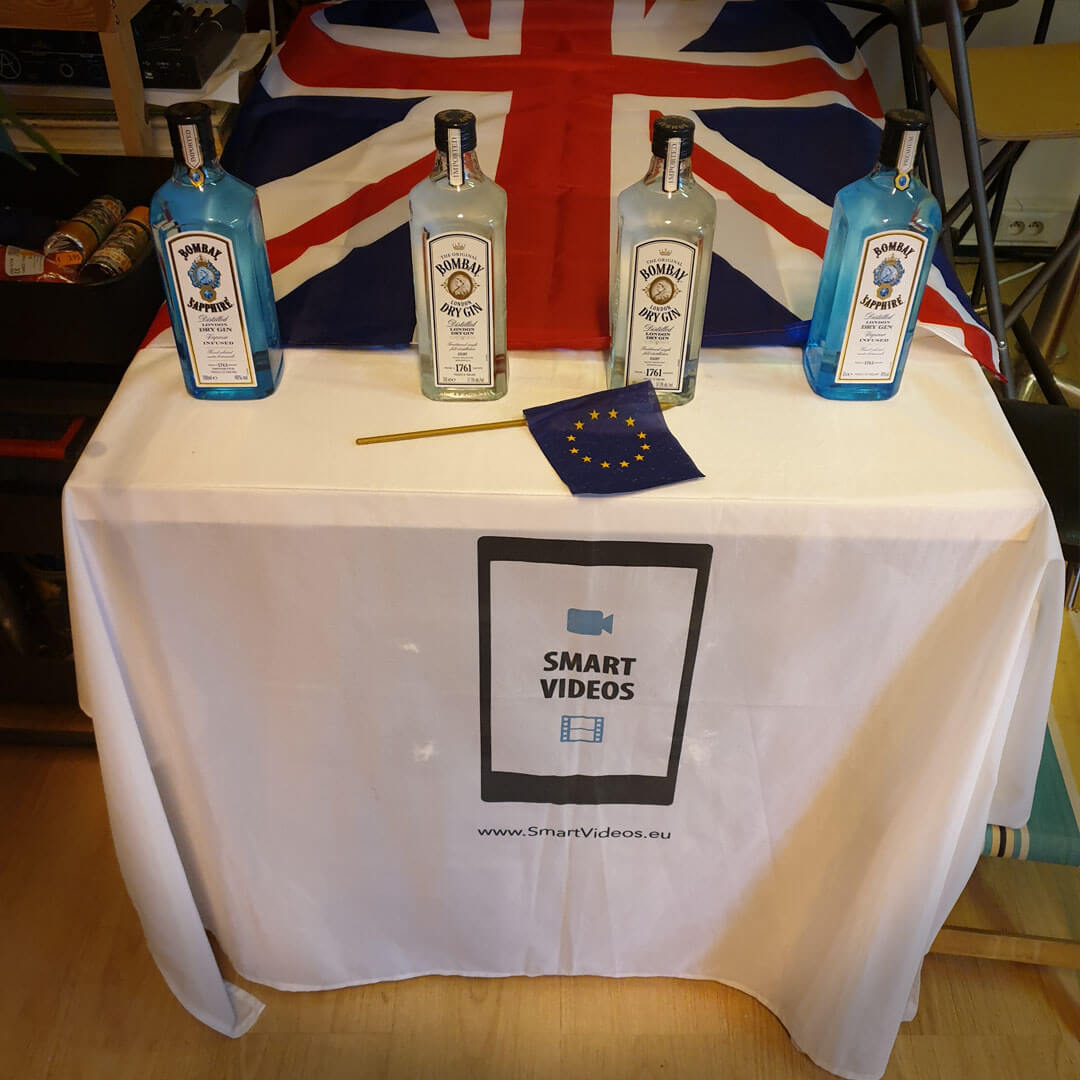 SOME ACTION
We have produced a live show in 4 episodes: preview, info session, Brexit quiz game, grand finale.
We were streaming from Smart Videos' headquarters at Lavallée Art-centre, in Molenbeek – Brussels.
We have used a smartphone, 22 flags, 4 bottles of gin, and no animal was harmed during the shooting.
It's true what they say, though, someone got killed.
GOD SAVE THE QUEEN

Needless to say, the victim of all this fighting was a romantic idea we had about friendship and participation.
This is why we wish a common future of all, in which, for instance, the use of technologies will bring all people together, rather than divide them with anger and resentment.
Punk's not dead. The spirit of Europe either.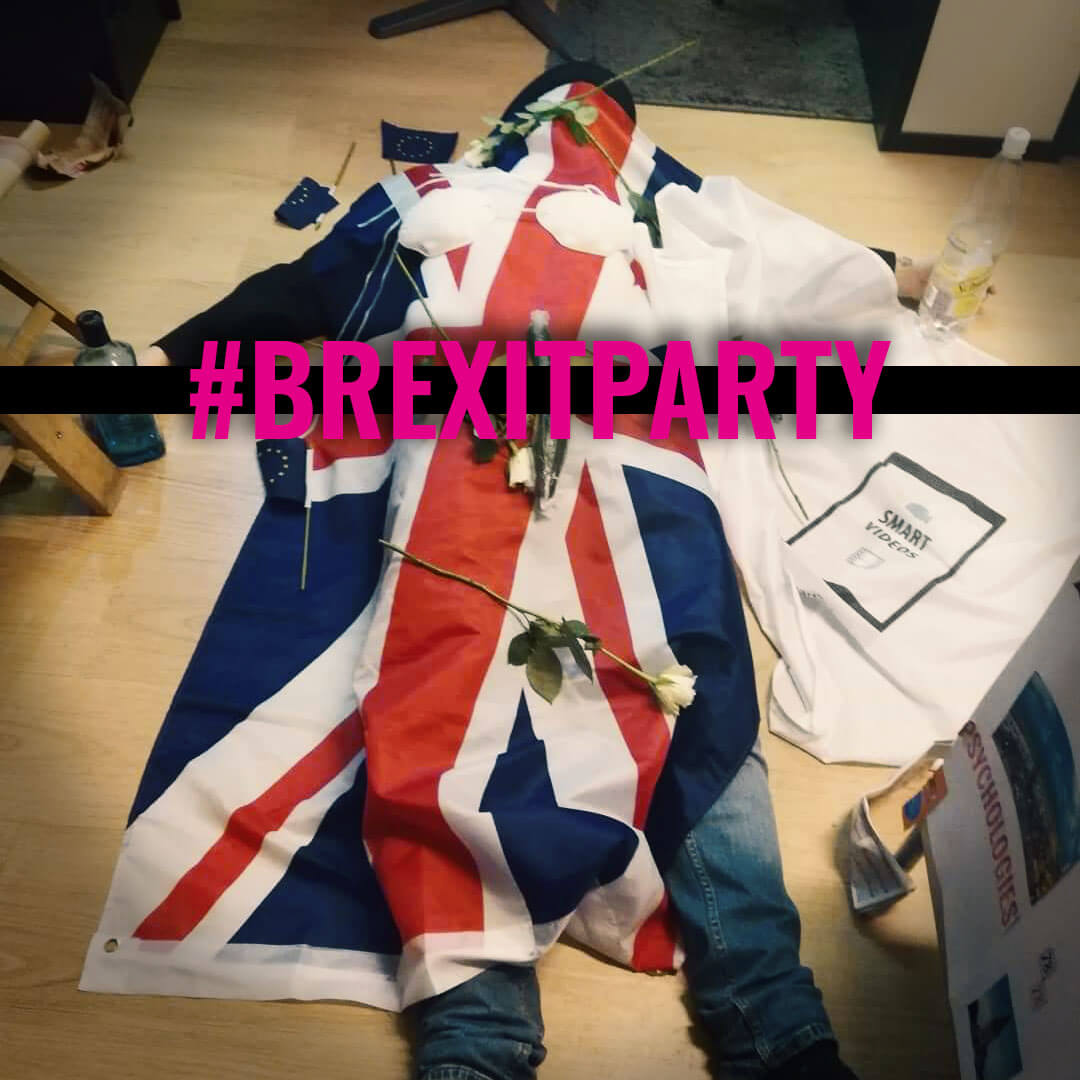 BREXIT PARTY

live from Molenbeek
Join us in giving our British friends a proper farewell.
This love & hate relationship is coming to an end, our friendship does not have to.

We will have gin tonic and a Brexit quiz:
God save the smart revolution!

More than live.
Live streaming is not about placing a camera in front of a speaker and let users figure out what is going on down there.
It is important to nurture the event with a consistent digital strategy, composed of exciting anticipations, such as a trailer, a tailored visual identity and a full dedication to any social network interaction.
If you wonder how live streaming works and whether a Facebook live is better than using Periscope, here is what you can do: l
et Smart Videos take care of the entire process, from preparation to streaming, from the hosting to the follow up.
We can execute pretty much any step of the show using a smartphone only.
Broadcast with us

Join the SMART revolution